About
Zanzibar Seaweed Cluster Initiative (ZaSCI) is under a program of Pan African Competitiveness Forum (PACF). This program in Tanzania was established in 2004 and organized by University of Dar se Salaam (UDSM).
From 2010 until now this program has been regulated by the Commission of Science and Technology (COSTECH) Tanzania.
Zanzibar Seaweed Cluster Initiative (ZaSCI) is a Triple Helix Initiative organization that should links three (3) pillars , these are : 1.Producers (Seaweed farmers groups, Small-scale processors, Seaweed Exporters and Seaweed users), 2.Academia (Research institutions/Universities eg. Institute of Marine Science - IMS , Kizimbani Agriculture Research Institute - KARI, State University of Zanzibar - SUZA ), 3.Government (Ministry of Agriculture in Department of Fisheries, Ministry of Trade Department of Trade & Industries etc) this structure works efficiently in boosting livelihoods of the seaweed farming communities.
Goals
To bring all seaweed farmers and processors into one umbrella whereby they can have one sound and able to collaborate under the triple helix pillar that is Academia, Governments and Business.
Mission
To tape the existing scientific knowledge and farming experience on seaweed production and utilize it to bring innovation into seaweed farming to produce high value food, cosmetics and pharmaceutical products for livelihood development
Vision
To be the best producers and sellers of clean, high quality seaweed and seaweed products in eastern Africa by the year 2030.
Objectives
Is to link Seaweed farmers and Small-scale processors within the pillar of Triple Helix Initiative which includes Academia (Research institutions), Government (Ministries & Institutions), Business (Seaweed Buyers & Exporters, NGOs etc) for the aim of bringing innovation into the seaweed industry that started in Zanzibar in 1989 considering that there have been challenges linked to impact of climate change and world market, challenges that directly affect the farmers. For this case ZaSCI works in two (2) main areas of innovation: developing innovative farming techniques and adding value to the farmed seaweed aiming on making quality and varieties of seaweed products so as to penetrate the national and international market. Through combating those challenges by innovating the seaweed farming and seaweed processing, farmers will increase their income hence improve their life standard as well as Government GDP.
ZaSCI's News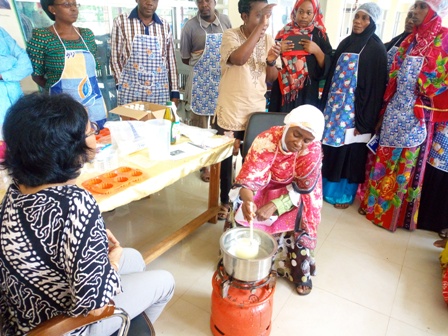 Thu, May 28, 2020 9:47 AM
Wananchi washiriki mafunzo ya mwani yaliyofanyika Unguja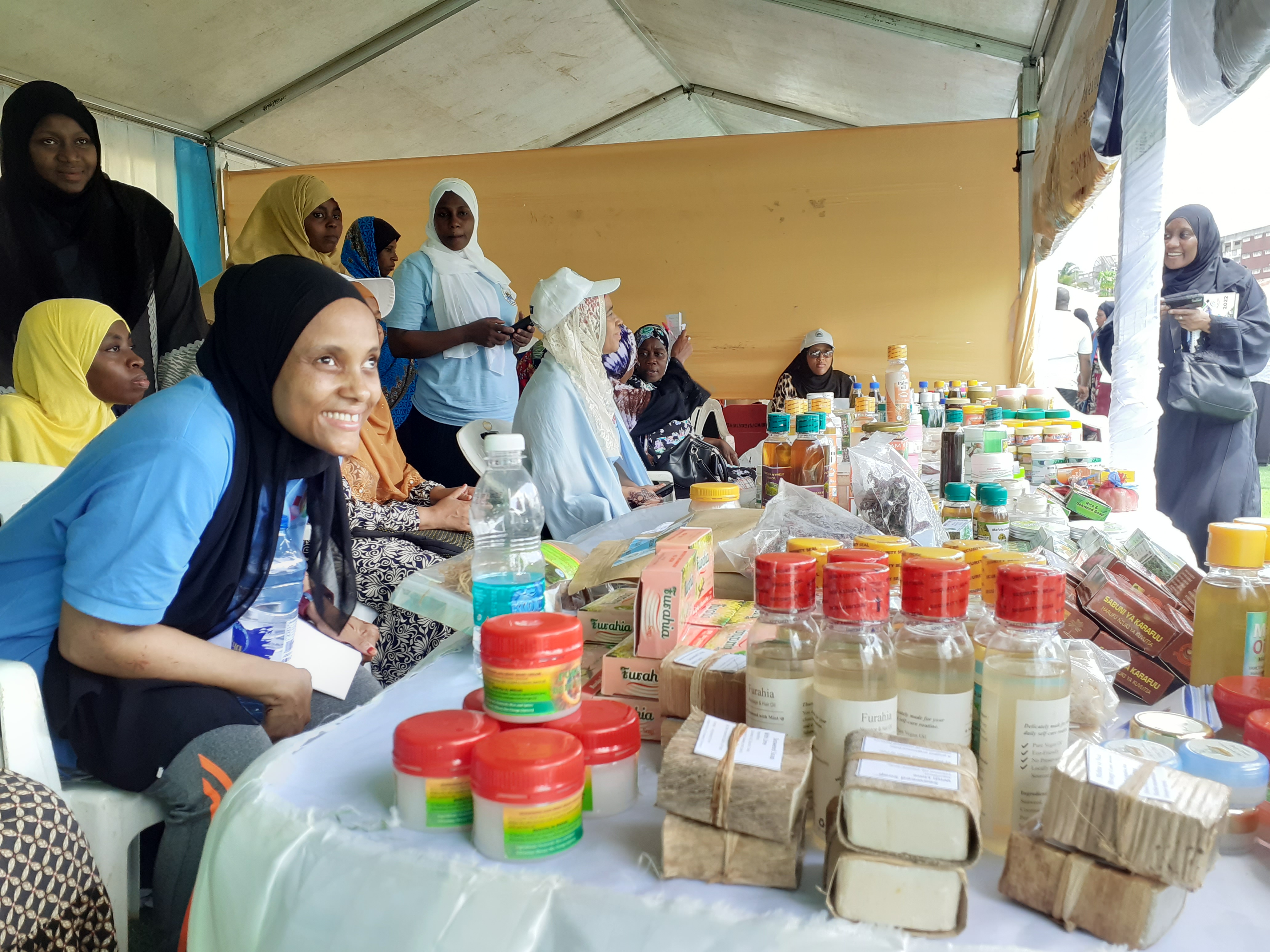 Fri, Apr 22, 2022 9:18 AM
15 Tanzania clusters attend ICT training as TOT for their respective clusters
Contact Us
| | |
| --- | --- |
| Name | Zanzibar Seaweed Cluster Initiative (zasci) |
| Email | info@seaweedcluster.or.tz |
| Phone number | +255762022356 +255778718106 |
| Address | Malindi, Mizingani Road |
| Location | At the Building of Department of Trade, P.O. Box 3794, Zanzibar Island - Tanzania |
| Region | Mjini Magharibi |
| District | Mjini |
| Ward | Malindi |
Firms
| # | Name | Activity |
| --- | --- | --- |
| 1 | Ukweli ni Njia Safi at Bweleo village | Body Oil, Hair Oil, Lotion Massage oil, Shampoo, Juice |
| 2 | Tusife Moyo | Seaweed powder, Soap |
| 3 | Ulezi Una Kazi | Seaweed Jam |
| 4 | Furahia Wanawake | Powder ,Body Oil, Hair Oil, Lotion, Massage oil, Shampoo, Raw dry seaweed |
| 5 | UMWAMA | Seaweed soap raw dry seaweed |
| 6 | BadoTupo Bweleo | Seaweed Cookies, Stick, Salad |
| 7 | UNAMANA | Seaweed Roast ,Salad |
| 8 | Huasa Zan Trading | Soap, body lotion |
| 9 | ZAIDAT COSMETIC | Seaweed Scrub, Soap, Shampoo, Body oil |
| 10 | Nia Njema | Seaweed Soap, Body oil, Confectionaries |
| 11 | Kazi Zipo | Seaweed Chapati, Cookies, Massage oil |
| 12 | ASALI TAM | Seaweed rice, Soap, Samosa, juice ,jam, Mango pickles |
| 13 | Jitihada Group | Seaweed hair oil, lotion, shampoo, scrub |
| 14 | RINAR | Seaweed soap, lotion ,shampoo |
| 15 | Zuhura Food Staff | Seaweed Jam, Cookies, Juice |
| 16 | Flower Group | Raw dry seaweed |