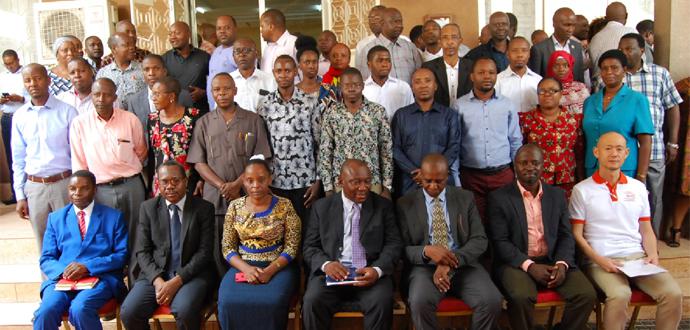 Sun, Mar 15, 2020 5:48 PM
Currently, SIDO conducted a workshop on improvement of Industrial cluster development manual and preliminary feasibility study (Pre- F/S) guideline. The event took place in Morogoro Region from 19th to 22nd February, 2018. A total number of 160 participants from SIDO HQ, SIDO Regional offices, Ministry of Trade and Industries, Regional Administration Offices, Local Government Authority offices (LGA), and other stakeholders from Universities (Mzumbe and Sokoine University of Agriculture), Tanzania Chamber of Commerce, industrial and agriculture (Morogoro office) and Local Investment Climate (Dodoma), attended the event .
Cluster is a geographically proximate group of interconnected companies and associated institutions in particular field, linked by commonalties and complementarities. It is an approach where producers from the same chain of production source personal dignity, business stability and business clinic services on same the place. It have been mentioned that Industrial Cluster Development operational manual is a key tool to the achievement of the cluster. During the workshop the manual was introduced and participants were contributing opinions on improvement of manual and Guidelines for pre feasibility study in four days. The event was opened by the guest of honor, Mr. Noel Kazimoto, the Deputy Regional Administrative Secretary for Morogoro Region who accredited the approach by giving his insight of the world development nations on how they used the approach for their industrial development.
On his opening remarks SIDO Director General, Eng. Prof Sylvester Mpanduji, said that, SIDO has been working in collaboration with JICA to support five clusters in Mbeya (Paddy/Rice), Mwanza (Leather processing), Kilimanjaro (Milk and its products), Singida (Sunflower) and Kagera (Engineering products).